Patient Referral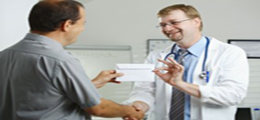 We are now establishing patient medical intake clinics around the world to refer those patients who want the very best in health care diagnosis and treatment to some of the top rated hospitals and clinics in the USA and around the world.

Doctors and clinics who treat and consult the elite may use our referral service to top medical facilities to meet the patient's specific needs. Referring clinics must establish a relationship with Corbia International, LLC before referring patients.
Product Distribution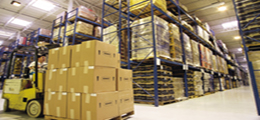 Through its global network Corbia International, LLC distributes proven healthcare products including new medicines, hardware, tools and specialty equipment for doctors and patient use. We are expanding our network from the USA, Mexico, Canada, Germany and Eastern Europe to all other countries.

We are seeking individuals or firms with good connections to doctors, clinics, pharmacies, Medical universities and the medical industry in general to distribute a range of healthcare products, many of which are new and innovative.
ReNewQL
This new product is giving many cancer patients much needed relief in the time it takes to recover from chemo and/or radiation treatment side effects. While it is not a treatment for cancer itself, it does rapidly replace essential elements depleted by the chemicals used in the treatments.

Patients report that they return to feeling normal in a few days following therapy rather than weeks. Distribution is open in most countries in Europe, the Middle East, Africa, Asia and South American; also in all island nations around the globe.
InterNatl. Healthcare
Corbia International, LLC has been active in projects to improve international health care for nearly twenty years. We have developed a network of resources seeking the same goals and we are available to assist any serious effort to improve the quality of healthcare anywhere.

We are especially interested in improved hospitals, medical equipment, medical education, nursing education, therapies, treatments and pharmaceuticals. Corbia International, LLC is a good place to start when you and your government want to move forward in the world of Healthcare.